Aberdeen centre-back Anthony Stewart has revealed that he rates Antonio Colak higher than Alfredo Morelos as he prepares to face at least one of the Rangers strikers on Sunday.
Both forwards scored against the Dons in a 4-1 win at Ibrox this season, when Morelos replaced the Croatian late on, and the Colombian started at Pittodrie recently with Colak absent through injury as Rangers came from behind to win 3-2.
Colak made his first start in two months on Saturday before making way for Morelos at half-time in his side's 2-0 victory over Dundee United.
Stewart was asked for his thoughts on the different challenges of facing each player ahead of Sunday's Viaplay Cup semi-final at Hampden and offered an opinion on their merits.
"For me they are two completely different strikers," he said.
"I do rate one better than the other. I would say Colak is a better striker than Morelos in my opinion.
"Just their all-round game, I have played against both of them and I can give my opinion on them.
"I watch both of their clips and I will kind of know what sort of game to put up against them."
Although Rangers' top goalscorer Colak was absent in the recent meeting between the teams at Pittodrie, midfielder Scott Arfield did the damage for Rangers as he netted two stoppage-time goals to stun the home team.
Aberdeen lost their next two games against St Mirren and Kilmarnock before gradually getting back on track.
"It did take a little while [to get over the Rangers loss], it was a massive blow with the style we lost the game," he said.
"We did well to go ahead and had control of the game for large periods and two lapses of concentration meant we lost.
"But it's something that we do learn from. I always say you don't learn from your wins all the time, sometimes it's the losses where you take your biggest lessons from and that was definitely one."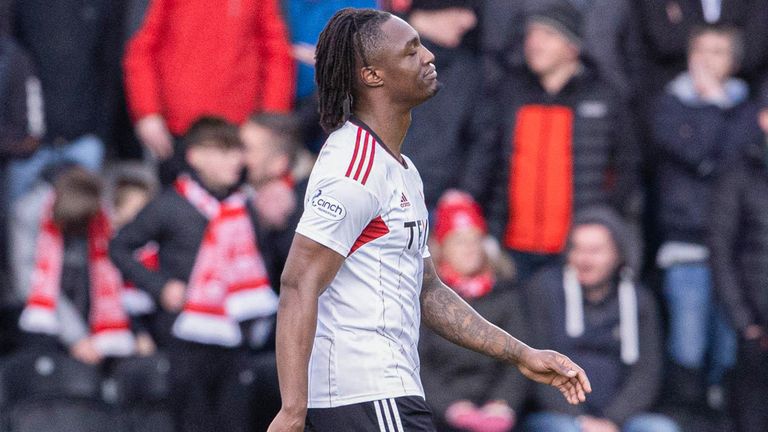 Stewart has experience of performing on the big stage – he scored as Wycombe beat Oxford in a Wembley play-off final to reach the Championship in 2020.
"I've got a little pre-match thing I do for myself before big games like that so I will hopefully revisit that and it can give me the same success it gave me then," the 30-year-old said.
"It's a little bit of a secret, I basically have a few notes and a few things I set myself, personal targets, and I go through them and read them the night before and manifest it.
"It's just something I do for myself. It might not help for everyone else but for me it does.
"It's important not to strike fear into ourselves. It seems, from what I have learned from coming up here, that a lot of teams fear Celtic and Rangers.
"They are very good teams but at the same time it's 11 men on the pitch and it's whoever performs best on the day."
#Rangers #Aberdeen #Antonio #Colak #Alfredo #Morelos #Dons #captain #Anthony #Stewart #Football #News