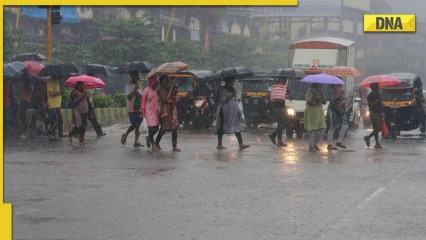 After weeks of extreme winter chill, Delhi has received a minor respite from the cold wave conditions in the national capital, with the minimum temperature rising by a few degrees, leading to January's first non-lethal cold days.

The respite from the cold wave in Delhi will not last long, according to the Indian Meteorological Department. The IMD, in its most recent weather forecast, has predicted that cold wave conditions will soon return to Delhi NCR.

IMD predicted that the national capital will face relief from the cold wave towards the end of this week, while the minimum temperature is set to drop from January 15. The cold wave conditions in Delhi, Noida, and Gurugram are expected to be at their peak from January 16 to 18.

Delhi, Noida, Gurgaon, Ghaziabad, Haryana, Chandigarh, UP, and other northern parts of India are set to experience another bout of cold wave conditions and an extreme winter chill in the coming week, and the IMD has sounded a fresh warning for the same.

Will it rain in Delhi and Noida today?

Apart from the cold wave warning in several parts of NCR, the IMD has also said that many north Indian states such as Delhi, Uttar Pradesh, Punjab, and Haryana may receive moderate to light rainfall on Friday, January 13.
The weather agency predicted that on January 12 and 13, drizzle and light rain may be prevalent in Delhi, Punjab, Haryana, Chandigarh, Western UP, and North Rajasthan, along with snowfall and precipitation in the northernmost states in the country.

Several northern states and cities such as Jammu and Kashmir, Himachal Pradesh, Ladakh, Gilgit, Baltistan, Muzaffarabad, and Uttarakhand are expected to receive moderate to light snowfall and precipitation from January 12 to 14, as per weather agencies.
The minimum temperature in Delhi has risen significantly over the last two days, with cold wave conditions blowing over in several parts of the city. Noida, Ghaziabad, and other NCR cities are also experiencing relief from fog and cold waves.

READ | Delhi Kanjhawala case: Centre demands murder charge against accused men, suspension of PCR cops
#rain #NCR #today #Check #Noida #Gurugram #Ghaziabad #weather #forecast