Urfi Javed has been summoned by Mumbai Police after 'Nudity Complaint' filed against her by BJP leader Chitra Wagh.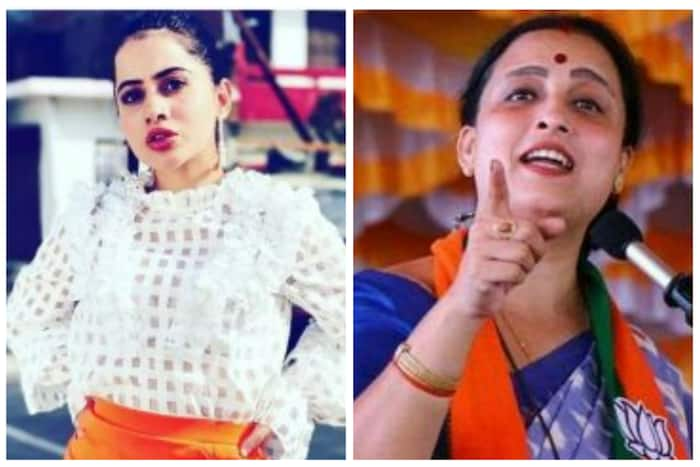 Urfi Javed Summoned by Mumbai Police: Urfi Javed has been summoned by Mumbai Police on the basis of complaint filed by BJP leader Chitra Kishor Wagh. The verbal social media spat between the actor and the politician has only heated up as both are at loggerheads. Chitra Wagh had accused Urfi of misusing the freedom of thought granted by the constitution. She said that the actor may not be aware that she is 'fueling perverse attitude of the society'. The BJP letter sent a compliant letter to Mumbai Police, urging them to take immediate action against her. Urfi recently met Maharashtra State Commision of Women chairperson Rupali Chakankar at her office. Her lawyer Nitin Satpute has filed complaint against Chitra Wagh accusing her of threatening and intimidation on public platform.
URFI JAVED HITS BACK AT BJP LEADER CHITRA KISHOR WAGH
Chitra Wagh's complaint against Urfi as reported by ANI read, "No one could have imagined that the right to conduct, freedom of thought given by the Constitution would be manifested in such a subversive attitude… If she wants to display her body, she must do it behind the four walls, but the actor may not be aware that she is fueling the perverse attitude of the society." The actor responded to her on Instagram stories and wrote, "She is the same lady who was shouting for SANJAY RATHOD'S arrest, when she was in NCP, then her husband was caught taking a bribe. To save her husband, she joined BJP, after that she became very good friends with Sanjay. I will also join BJP." She also captioned her another post as, "I know it's quite dangerous uploading stuff against politicians but then these people are making me suicidal anyway so either I kill myself or say my mind and get killed by them. But again hi I didn't start this, I never did anything wrong to anyone. They are coming at me for no f**king reason."
URFI JAVED POINTS OUT AT CONSTITUTION AND EXPLAINS VULGARITY
Urfi also spoke about the constitution and judiciary as she wrote, "Are these politicians, lawyers dumb? There is literally no article in the constitution that can be put on me to send me to jail." She further explained vulgarity and nudity as she opined, "Unless my n*****s and my v***** is seen, you can't send me to jail. These people are only doing this for media attention. I got some better idea for you Chitra Wagh. How about doing something against human trafficking in Mumbai which is still very much there. How about shutting those illegal dance bars? How about something against illegal prostitution which again exists everywhere in Mumbai."
The actor has acted in daily soaps like Meri Durga and Bade Bhaiya Ki Dulhaniya. Urfi was also a contestant in Bigg Boss OTT Season 1.
For more updates on Urfi Javed, check out this space at India.com.
$(document).ready(function(){ $('#commentbtn').on("click",function(){ (function(d, s, id) { var js, fjs = d.getElementsByTagName(s)[0]; if (d.getElementById(id)) return; js = d.createElement(s); js.id = id; js.src = "//connect.facebook.net/en_US/all.js#xfbml=1&appId=178196885542208"; fjs.parentNode.insertBefore(js, fjs); }(document, 'script', 'facebook-jssdk'));
$(".cmntbox").toggle(); }); });
#Urfi #Javed #Summoned #Mumbai #Police