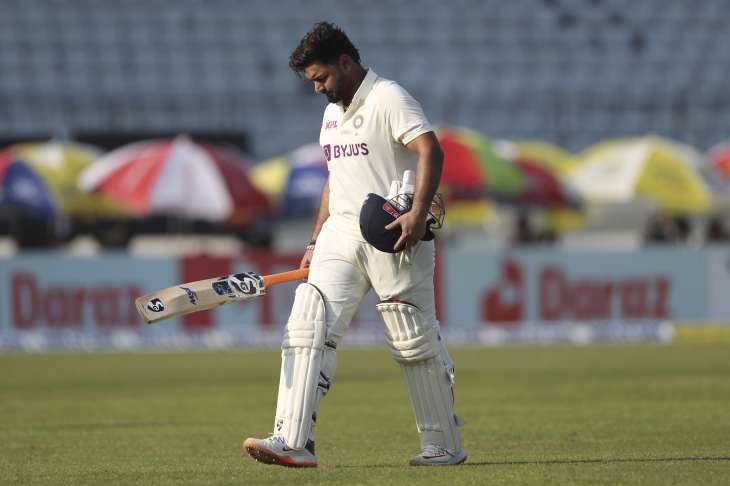 Rishabh Pant has been effectively ruled out of competitive cricket for an indefinite period due to severe injuries following a car accident on the 30th of December, is unlikely to play most of the action for 2023 and is doubtful to play major tournaments including IPL and ODI World Cup this year.
According to a medical update by ESPNcricinfo, "The 25-year-old wicket-keeper batter has torn all three key ligaments in his knee, two of which were reconstructed recently while surgery on the third is expected after six weeks."
As per his current medical condition, Pant can be sidelined for at least the next six months and this might impact his selection based on fitness for the ODI World Cup which is scheduled to take place in India in October-November.
Last week, Pant underwent knee surgery after his right ligaments were damaged in an accident.  Pany survived a serious accident when he was driving from Delhi to his hometown Rourkee but lost control on the NH-58 highway before hitting the divider. He sustained cuts on his forehead, have a severely bruised back along with injuries on his knee and ankle.
The BCCI issued three medical bulletins since the accident and the surgery. According to ESPNcricinfo, "All three ligaments in the knee – anterior cruciate ligament, posterior cruciate ligament and medial collateral ligament, which are necessary for movement and stability – have been torn in Pant's case. It is understood that in the surgery conducted recently, both the PCL and MCL were reconstructed. Pant will need to undergo another surgery to reconstruct his ACL, but the doctors will wait for at least six weeks before going ahead with it."
There is no definitive timeline given by the doctors yet on how long it would take Pant to resume training, but both the BCCI and the selectors have concluded that the wicketkeeper-batter would be out for a minimum of six months.
Earlier, Sourav Ganguly had updated on Pant's exclusion in the upcoming edition of IPL.
"Rishabh Pant will not be available for the IPL. I am in connection with Delhi Capitals. It will be a great IPL (for the team), we will do well but Rishabh Pant's injury will affect the Delhi Capitals," Ganguly had told reporters.
Latest Cricket News

#Rishabh #Pant #play #ODI #World #Cup #set #action