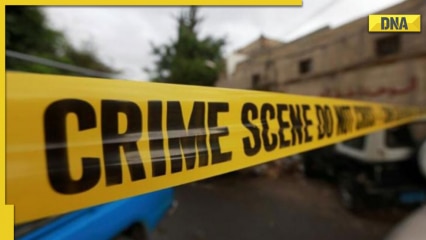 Twins aged 26 passed away in Rajasthan on the same day and in a similar way, in a terrible but strange tragedy. One was located in Barmer, and the other was in Surat, according to the Times of India. They were around 900 kilometres apart. 

The brothers' unusual deaths—one fell off the terrace of his home, the other into a water tank—leave the family in disbelief.

Sohan Singh and Sumer Singh, identical twins, were cremated on the same pyre in their home hamlet of Saarno ka Tala.

(Also Read: Noida: Shopkeeper attacked by 2 men for refusing to replace jacket, watch video)

Cops said that Sumer was employed in the textile district of Gujarat while Sohan was preparing for the Jaipur Grade II Teacher Recruitment Test.
The older of the two, Sohan, had gone outside to go get water from the tank, which was only 100 metres from his house. He was later discovered in the tank and was taken to the hospital, where he passed away.
"Their family reported that Sumer was on the phone when he slipped and had a fatal fall on Wednesday night. Sohan fell into a water tank early on Thursday, soon after returning home to the news of his twin's death. We aren't ruling out suicide in the second case," according to a statement made by SHO Surendra Singh of the Sindhari police station in Barmer, TOI.

In order to get money and support his brother in his efforts to work as a teacher, it is claimed that Sumer worked in Surat.
#Rajasthan #twins #die #oddly #similar #manner #places