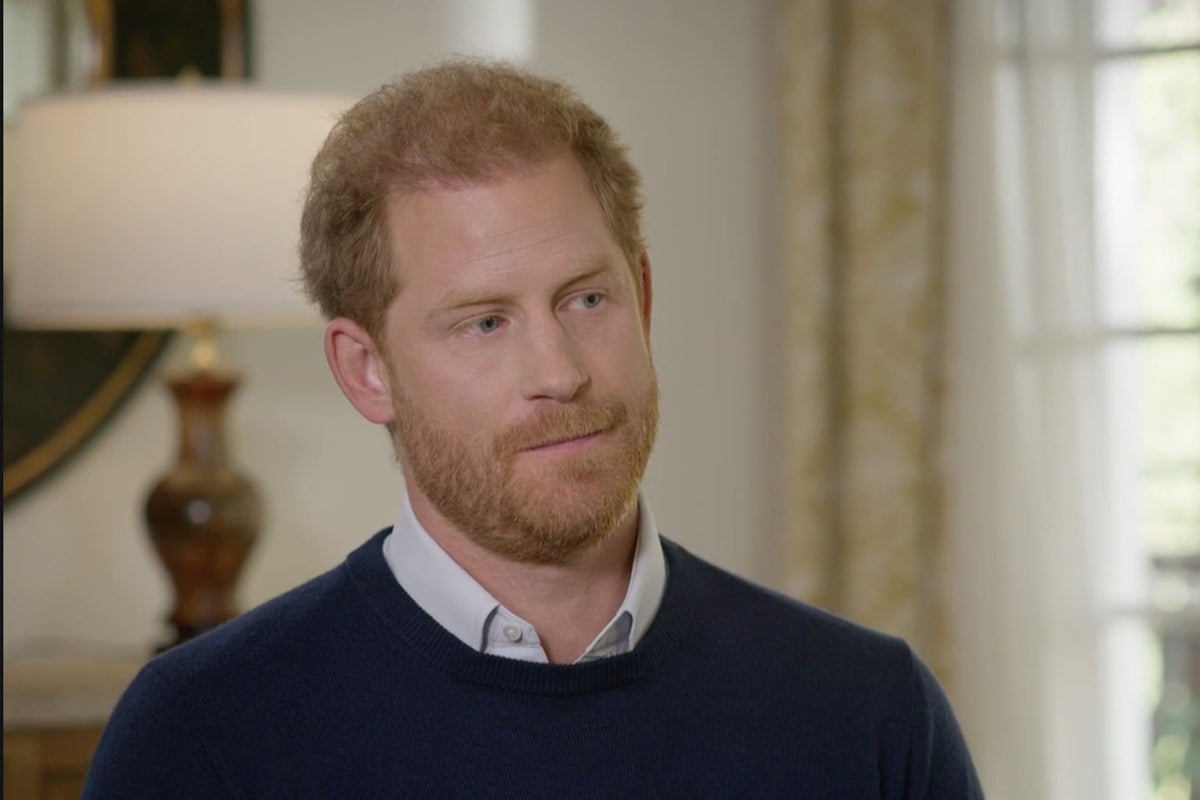 Prince Harry shows Stephen Colbert the necklace William broke
King Charles is likely to be furious over "derogatory" nicknames Prince Harry has given private secretaries in his memoir, a royal biographer claims.
The Duke of Sussex refers to three "courtiers" as The Bee, The Fly and The Wasp, writing: "I'd spent my life dealing with courtiers, scores of them. But now I dealt mostly with just three, all middle-aged white men who'd managed to consolidate power through a series of bold Machiavellian manoeuvres."
Robert Jobson said that anyone with a "semblance" of knowledge about the workings of the royal household would know who the "deeply insulting" comments are about.
Harry has denied boasting about killing 25 people in Afghanistan, describing this as "very dangerous" spin.
The Duke told Stephen Colbert on The Late Show in the US that watching the reactions has been "hurtful and challenging".
"Without a doubt, the most dangerous lie that they have told is that I somehow boasted about the number of people that I killed in Afghanistan," Harry said.
Spare has become the fastest-selling non-fiction book ever, recording figures of 400,000 copies so far across hardback, ebook and audio formats on its first day of publication.
#Prince #Harry #latest #news #King #Charles #furious #nicknames #royal #aides