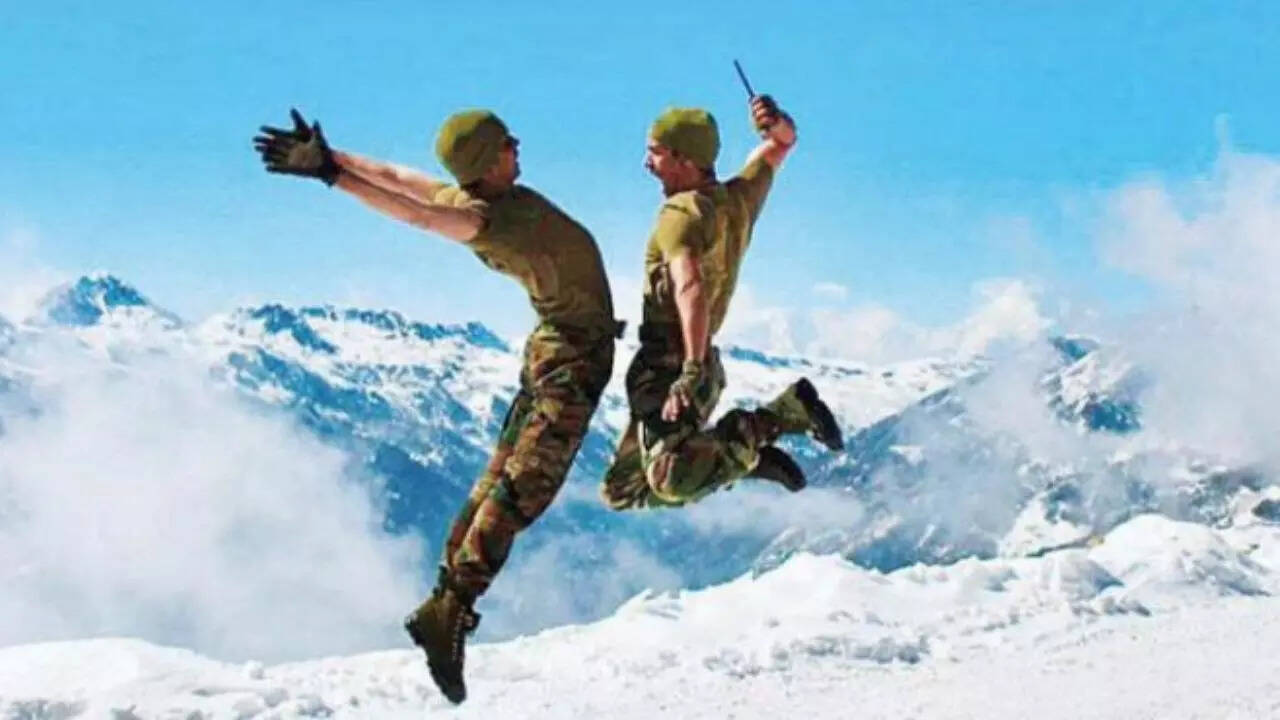 NEW DELHI: Along with fundamental skills like firing, physical endurance and battlecraft, Army soldiers will now also learn a form of 'mixed martial arts' as well. The 12-lakh force has launched a 'unique and standardised' unarmed combat drill called the Army Martial Arts Routine (AMAR).
The Army says AMAR, which takes the "best" from different Indian martial arts, is focused on "offensive assault training" and is also "effective against sharp-edged and improvised weapons".
The first batch of 99 instructors for AMAR have successfully undergone five weeks of training at the Army Institute of Physical Training at Pune. "There will be an initial pool of 700 such instructors, who in turn will teach at the officers' training academies and different regimental centres for jawans," a senior officer told TOI. The AMAR programme was announced by General Manoj Pande in the run-up to the Army Day on January 15, who said it will help soldiers not just physically, but also mentally.
But such a programme in the era of long stand-off weapons, smart bombs, drones, electronic warfare and hypersonic missiles? While the Army did not link AMAR to heightened tensions along the 3,488-km Line of Actual Control, it comes in the backdrop of frequent violent physical clashes between Indian and Chinese troops, with the latter often armed with nail-studded rods, spiked clubs and batons.
"Soldiers need to be prepared across all basic skills of war-fighting, which can often throw up surprises and challenges. These include non-kinetic means like hand-to-hand combat situations in conventional, non-conventional and military operations other than war," another officer said.
Boxing and wrestling are prominent sports in the Army, while some regiments also have their own version of martial arts. "Some Madras Regiment soldiers, for instance, are adept in the ancient martial art of Kerala called Kalaripayattu. Similarly, Sikh troops have Gatka and Gorkha regiments have their Khukri drills. But there is no fixed training programme as such," he said.
AMAR aims to make it a "must-have skillset" for soldiers with standardised training.

#mixed #martial #arts #part #Armys #training #India #News