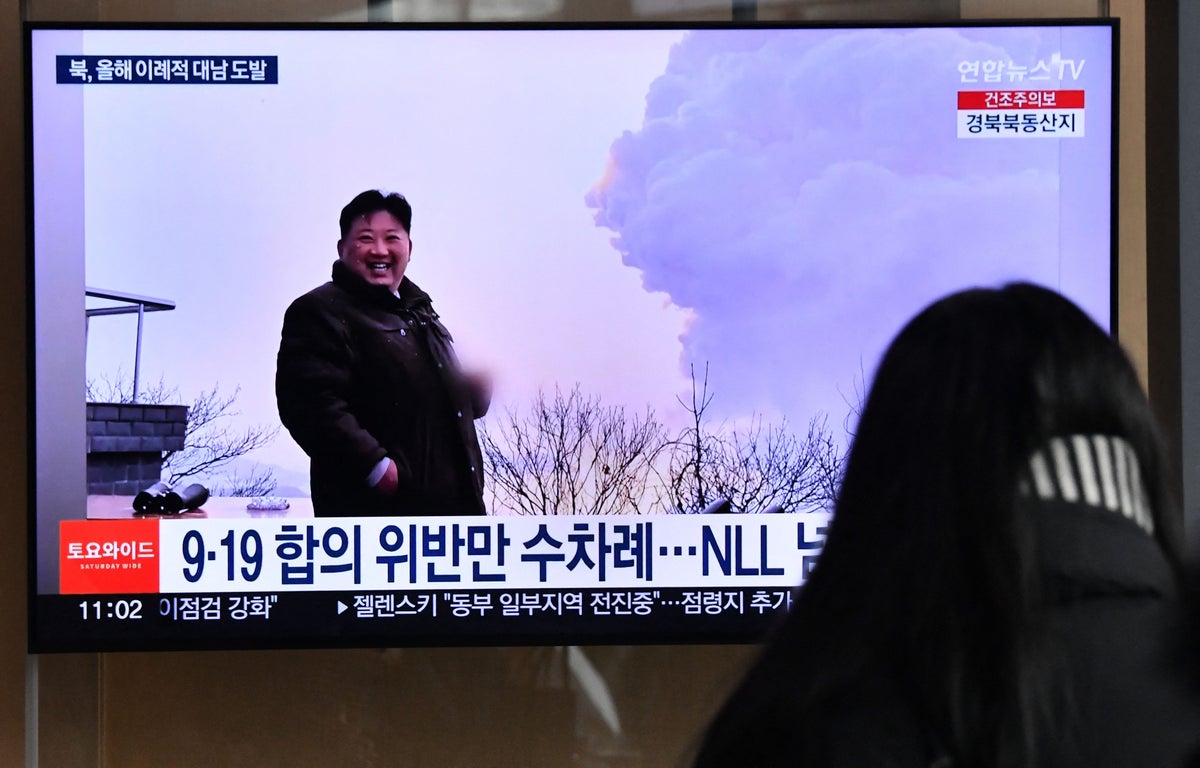 North Korea has accused the United Nations chief of "typical double standards" over his criticism of Pyongyang's nuclear programmes.
Late on Saturday, North Korea released a statement in which it accused Antonio Guterres of having "typical double standards" and committing the "dangerous act of destroying the trust of the world community in the UN".
The statement was carried out by Korean Central News Agency and was attributed to a senior official in North Korea's foreign ministry, Jo Chol Su.
The official said that Mr Guterres was ignoring a "reckless arms build-up" by the United States that was "constantly bringing all sorts of nuclear strike means to the Korean peninsula and the region".
The UN chief had labelled North Korea's nuclear programmes as a "clear and present danger".
"The unlawful nuclear weapons programme being pursued by the Democratic People's Republic of Korea is a clear and present danger, driving risks and geopolitical tensions to new heights," Mr Guterres told a Security Council meeting on 12 January.
The UN chief had said that the onus was on North Korea to return to talks aimed at getting Pyongyang to give up its nuclear weapons programmes. "The onus is on the DPRK to comply with its international obligations and return to the negotiating table."
Mr Jo, the state-owned news agency said, blamed Mr Guterres of having "no moral and legal qualification" to be part of the UN Security Council because of its wartime and colonial past.
In November last year, North Korea's foreign minister accused Mr Guterres of siding with the United States and failing to maintain impartiality and objectivity.
North Korean leader Kim Jong-un also called for developing new intercontinental ballistic missiles (ICBMs) and a larger nuclear arsenal to counter United States-led threats earlier this month.
At a meeting of the ruling Workers' Party, Mr Kim highlighted the need to secure "overwhelming military power" to defend its sovereignty and security, the state media reported.
#North #Korea #accuses #chief #double #standards #nuclear #criticism