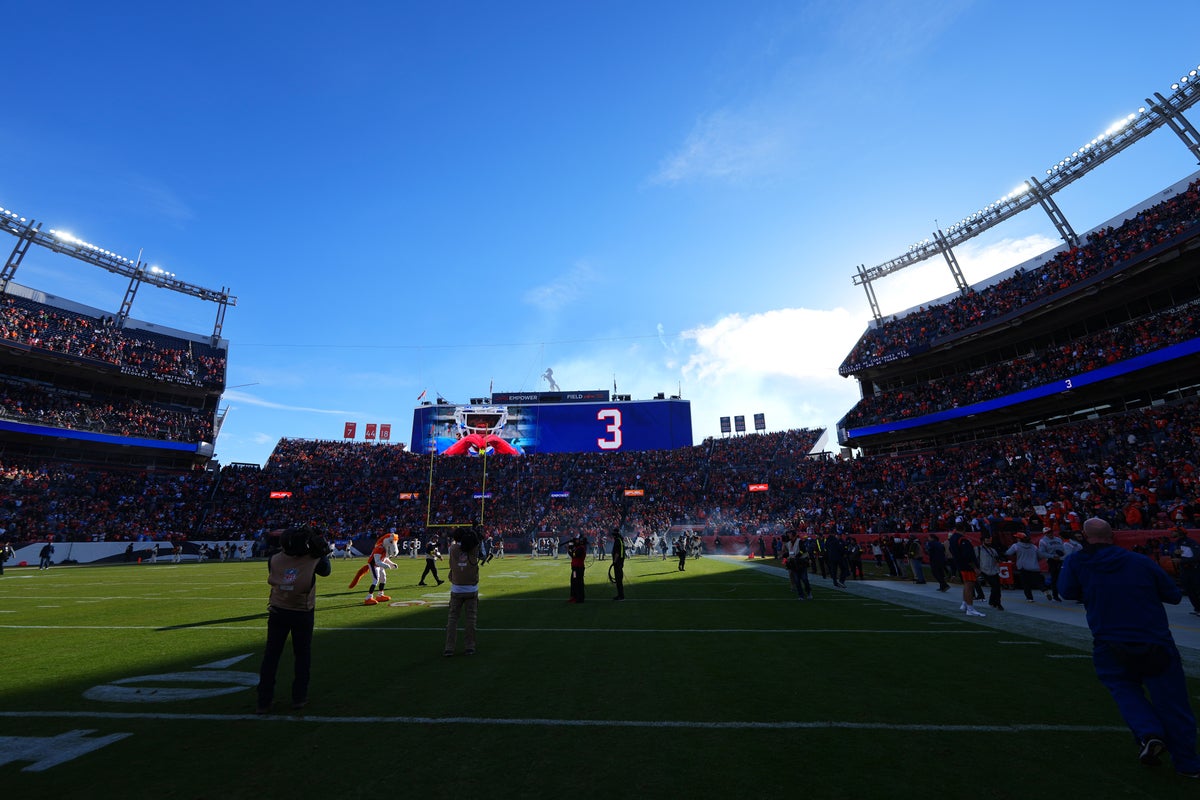 NFL regular-season ratings saw a 3% decrease from last season, which was not unexpected with "Thursday Night Football" moving from Fox and NFL Network to exclusively airing on Amazon Prime Video.
The 272 regular-season games averaged 16.7 million viewers across television and digital platforms, The league also said that 185 million fans watched games at some point during the 18 weeks.
Despite the dip, it is the third-highest average since 2016. Last season averaged 17.1 million.
NBC, Fox and CBS saw increases in viewers over last season. ESPN's viewership was down, but was trending to be flat or a slight increase had the Jan. 2 game between the Buffalo Bills and Cincinnati Bengals been played. The game was suspended midway through the first quarter when Bills safety Damar Hamlin suffered cardiac arrest.
PRIME VIDEO'S DEBUT
According to Nielsen figures, the 15-game "Thursday Night Football" package on Prime Video averaged 9.58 million viewers. Amazon's first-party viewership measurement showed an average of 11.3 million.
Amazon told advertisers it was estimating an average audience of 12.6 million based on Nielsen numbers. Amazon signed a three-year agreement with Nielsen to track ratings. It was the first time Nielsen tracked and included ratings from a streaming service.
The additional numbers from Amazon's tracking was from the company's ability to measure viewing across connected TVs, their apps and who might be watching a separate feed on Twitch.
By comparison, the Fox, NFL Network, Prime Video "Thursday Night Football" tri-cast averaged 16.4 million.
The numbers, though, showed growth in other areas. Viewers in the age 18-34 demo averaged 2.11 million, up 11% from last season. The average viewer age was 47 years old, which is seven years younger compared to other games.
Even with the games only available on streaming, "Thursday Night Football" was the most-watched program 13 of 15 times. One of the times it was beat was Game 5 of the World Series.
SUNDAY INCREASES
The biggest jump was CBS' national game window. The 10 games at 4:25 p.m. ET averaged 23.50 million, an 8% increase. CBS' overall average was 18.49 million, which was up 2%.
Fox saw 4% gains in both its overall number (19.42 million) and national package of 10 games in the late window (24.13 million). Fox has six postseason games this season, including the Super Bowl.
NBC's "Sunday Night Football" was up 3% with a 19.9 million average. Nine of the Sunday night games averaged at least 20 million, which was its best performance in three years.
MIXED NEWS FOR ESPN
ESPN's package of 15 "Monday Night Football" games and two Saturday games on Week 18 saw an average of 13.79 million, a 3% decrease.
ESPN and ABC aired two Monday night games at the same time on Sept. 19. Factoring in those games, the average fell to 13.41 million across 19 games.
The Buffalo-Cincinnati game was averaging 21.1 million before Hamlin's collapse. The average grew to 23.9 million over the final hour. Since the game was canceled, ESPN did not include the numbers in its final average.
The season opener between Denver and Seattle, which was Russell Wilson's first game with the Broncos and against his former team, saw an audience of 19.8 million, the best MNF audience since the package went to ESPN in 2006.
OTHER NUMBERS
The most-watched games ended up being on Thanksgiving. The New York Giants-Dallas Cowboys contest on Fox averaged 42.1 million and the first game between the Buffalo Bills and Detroit Lions on CBS saw 31.9 million.
NBC's highest viewership also came on Thanksgiving, with the prime time game between the New England Patriots and Minnesota Vikings bringing in 25.6 million, ninth-best during the regular season.
Fox had five of the 10 most-viewed games, while CBS had four and NBC one.
Regular-season games ranked as the top 25 most-viewed and 47 of the top 50.
___
More AP NFL: https://apnews.com/hub/nfl and https://apnews.com/hub/pro-32 and https://twitter.com/AP_NFL

#NFL #regularseason #ratings #season