The final rankings update for the 2023 class is set to be released later this month and there is a lot to finalize before then. Final postseason performances as well as in-person evaluations at the Under Armour Next All-America Game, All-American Bowl, and the upcoming Polynesian Bowl will weigh heavily into this last update to the rankings.
Dozens of prospects from the Mid-South region were active during the all-star season and those results will have an effect on the rankings. Here are the five toughest rankings questions we'll be facing in the Mid-South region.
HOW HIGH DOES DAVID HICKS JR. NEED TO BE?
Hicks Jr. has clearly separated himself as the top Texas five-star prospect, as he now will work to climb further up the national ranks after a strong week at the Under Armour All-America Game.
Hicks was once the No. 2 prospect in the country, and there is a path for him to re-attain that spot.
Currently at the No. 5 spot nationally, a rise is certainly in the cards, and with an increased emphasis on drafting defensive linemen high by NFL teams, there's a debate to be had between Hicks and the top national quarterbacks.
SHARE YOUR THOUGHTS WITH TEXAS A&M FANS AT AGGIEYELL.COM
*****
WHO IS THE BETTER OKLAHOMA FIVE-STAR SIGNEE?
Peyton Bowen and Jackson Arnold both competed at the Under Armour All-America Game and also competed deep into the Texas 6A playoffs since the last rankings update.
Bowen currently sits ahead of Arnold by just three spots, but a case could be made for either to be the higher-ranked prospect.
Arnold is fresh off of winning the Gatorade National Player of the Year and has potential to see substantial snaps as a freshman while Bowen will almost certainly be a three-year starter for the Sooners if he can live up to his potential.
If you nitpick and look at the physical components, Bowen has the advantage with Arnold being slightly undersized, but there is still so much to like about his game to make up for it.
SHARE YOUR THOUGHTS WITH OKLAHOMA FANS AT SOONERSCOOP.COM
*****
HOW FAR DOES SUNTARINE PERKINS RISE?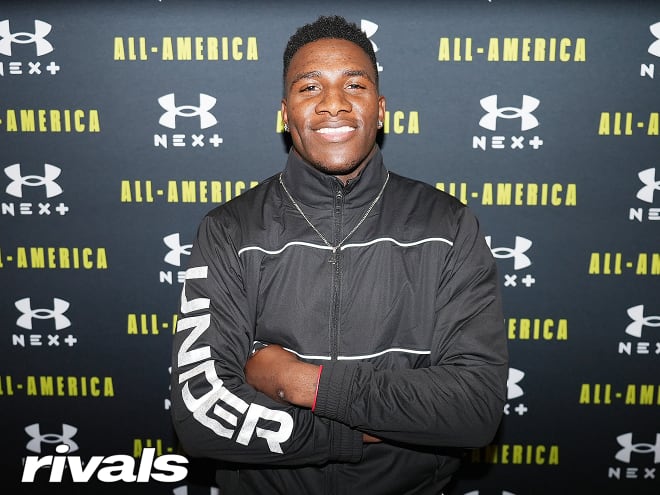 Suntarine Perkins proved that he belonged among the nation's elite at the Mississippi vs Alabama All-Star Game and at the Under Armour All-America Game as he was active in both games in the second level. Those performances come fresh off of a dominant state championship performance that saw him rack up double-digit tackles and over 300 rushing yards to give Raleigh the title.
Currently at No. 71 nationally, Perkins will definitely be seeing a big rise in the final update, but how far up is justified? There are conversations around Perkins making a move into five-star territory, and he certainly checks all of those boxes.
SHARE YOUR THOUGHTS WITH OLE MISS FANS AT REBELGROVE.COM
*****
IS THERE ANOTHER FIVE-STAR IN TEXAS' CLASS?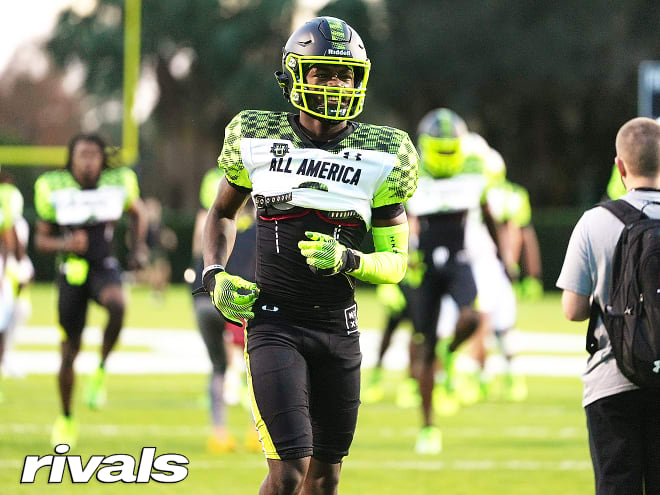 Texas already boasts two five-star signees in the 2023 cycle in Arch Manning and Anthony Hill, and neither are in jeopardy of losing that status. The question is if there are any prospects that can join them in that elite ranking, though.
DeSoto (Texas) wide receiver Johntay Cook looks like the best candidate after his strong close to his senior season that resulted in a state championship victory along with a big week in Orlando at the Under Armour All-America Game.
Dallas (Texas) South Oak Cliff cornerback Malik Muhammad is also in the conversation after he also won a state championship, including a game-sealing pick-six, as well as also having a strong week in Orlando. Muhammad's length and ability has always had him in the conversation, and now his strong play has fully matched the potential.
SHARE YOUR THOUGHTS WITH TEXAS FANS AT ORANGEBLOODS.COM
*****
IS ZALANCE HEARD A FIVE-STAR?
Monroe (La.) Neville offensive tackle Zalance Heard is one of the most physically impressive prospects in the entire country, and that stacked up alongside some of the top prospects at the Under Armour All-America Game.
His ability backs up his physical profile, so it only makes sense that he jumps into five-star status. There are some concerns about some bad weight in his upper half, but I see that as too nitpicky given then he will be put into shape upon arriving in Baton Rouge.
Regardless, LSU has its next great offensive lineman that has true first round potential in the form of Heard.
SHARE YOUR THOUGHTS WITH LSU FANS AT TIGERDETAILS.COM
#MidSouth #Spotlight #Toughest #rankings #questions