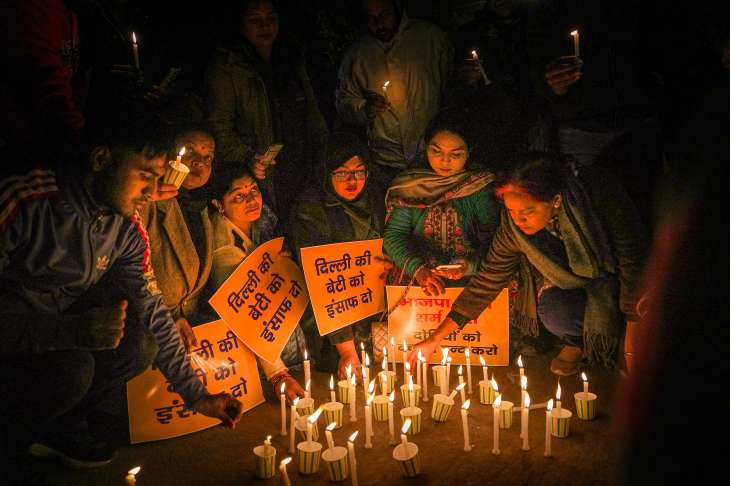 Kanjhawala hit-and-run case: On Home Ministry's recommendations 11 policemen have been suspended over negligence in Delhi hit-and-run case in which Anjali Singh, a 20-year-old woman was killed after being hit and dragged by a car. 
Taking cognisance of a detailed Delhi Police report on the case, the Ministry of Home Affairs (MHA) on Thursday had recommended suspending police personnel deployed in three PCR vans and at two police pickets, said officials.
Seven men, suspected to have been at the party with Anjali and Nidhi (the prime eyewitness), have been questioned till now. Police said they are also collecting call detail records and mobile phone dump data of the victim, the accused and Nidhi.
Meanwhile, a team comprising four members of the Forensic Science Laboratory in Rohini along with Deputy Commissioner of Police (Outer) Harendra Kumar Singh re-examined the Baleno car that had dragged Anjali and recreated the crime scene.
A post-mortem report stated that Singh had sustained 40 injuries over her body due to the drag. Her "brain matter" is missing and she had multiple contusions, abrasions and lacerations, the doctors found.

#Kanjhawala #hitandrun #case #Home #Ministrys #recommendations #Delhi #policemen #suspended