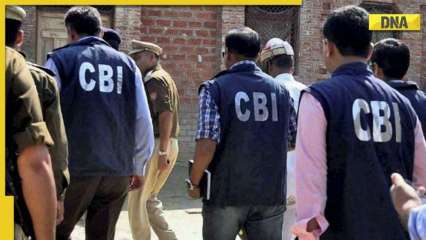 New Delhi: The Centre Bureau of Investigation (CBI) is conducting raids at more than 50 locations across the nation on the premises belonging to owners of some rice-flour mills, agents and government officials who are accused of corruption.

The CBI had been working on specific input regarding corruption in the FCI (Food Corporation of India).

On Tuesday, the CBI arrested one deputy general manager (DGM) Rajeev Kumar Mishra when he was about to get a bribe of Rs 50,000 from one Ravinder Singh Khera in Punjab.

The CBI said that two days ago an FIR in this connection was lodged against 74 persons, including government officials, private entities, agents and mills owners.
Raids are currently going on in Delhi, Punjab and Haryana. Two locations in Delhi are being raided by senior CBI officials while in Punjab raids are going on in Ludhiana, Patiala and Amritsar. In Haryana, the raids are going on in Hisar and Ambala.

READ | DNA Explainer: What does Tamizhagam mean? Why Governor RN Ravi wants Tamil Nadu's name changed?
#CBI #raids #locations #Delhi #Punjab #Haryana #Food #Corporation #Indialinked #corruption #case