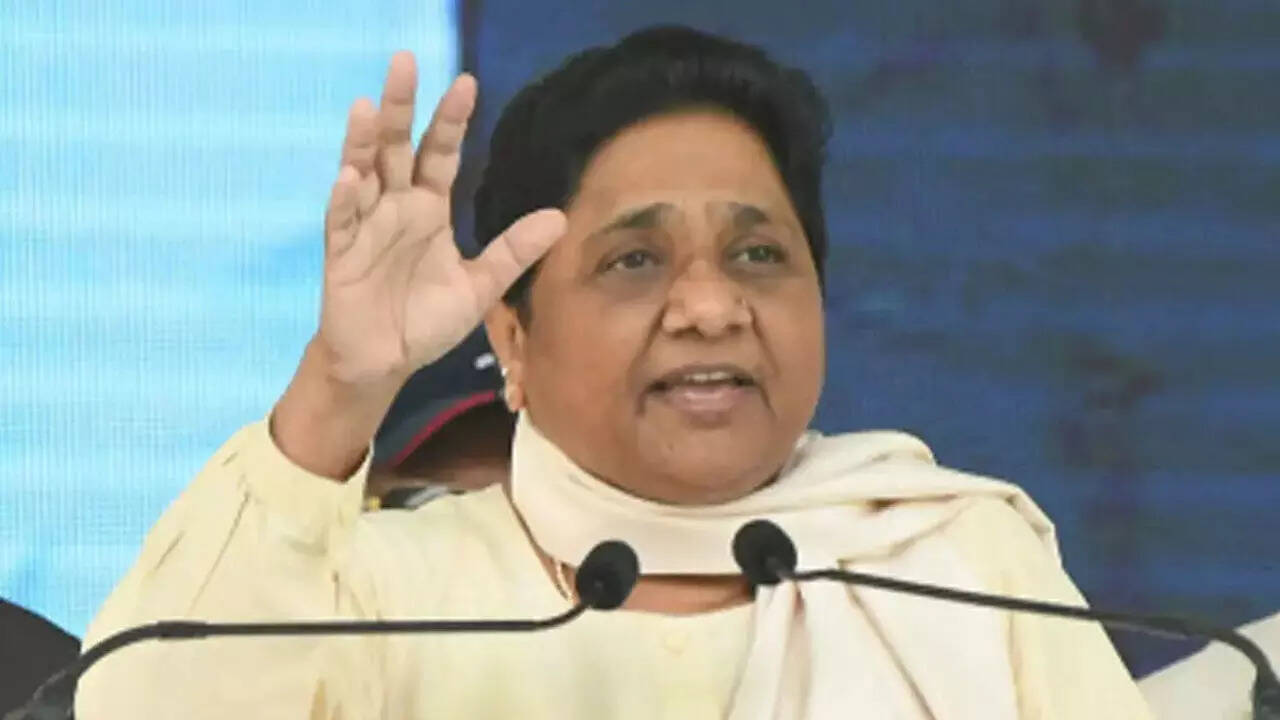 LUCKNOW: BSP chief Mayawati on Sunday affirmed that her party would contest the Lok Sabha 2024 and other assembly elections all alone.
Addressing a press conference on her 67th birthday, Mayawati squarely slammed the opposition parties, especially the Congress, of spreading rumours about a "possible tie-up" with the BSP in the run up to national general elections and other state elections. Mayawati said that she had "bitter experiences" of forging an alliance as the other political parties failed to transfer their vote bank in favour of the BSP.
In 2019 Lok Sabha elections, Mayawati had entered into a pre-poll alliance with the Akhilesh Yadav led Samajwadi Party and managed to win 10 Lok Sabha seats. However, she soon broke the alliance accusing the SP of "failing" to transfer its core voters towards her party candidates. SP had bagged only five seats in 2019 Lok Sabha polls — of which it eventually lost Azamgarh and Rampur in the subsequent by polls held last year.
The BSP chief, however, maintained that it was the other political outfits who benefited out of an alliance with her party. Mayawati's stance marked her key political move ahead of the assembly elections in the nine states — including Rajasthan, Madhya Pradesh, Karnataka and Telangana — due later this year.
Expressing "concerns" over the use of electronic voting machines, Mayawati said that the use of EVMs has grossly downed her vote percentage over the years. Urging the Election Commission to use ballot paper, Mayati said that in various countries the EVM had been withdrawn and ballot papers were being used.

#BSP #contest #Lok #Sabha #elections #Mayawati #Lucknow #News