Ashwiny Iyer Tiwari gets candid about Faadu and how the idea of love has changed for today's fearless generation in an exclusive with india.com.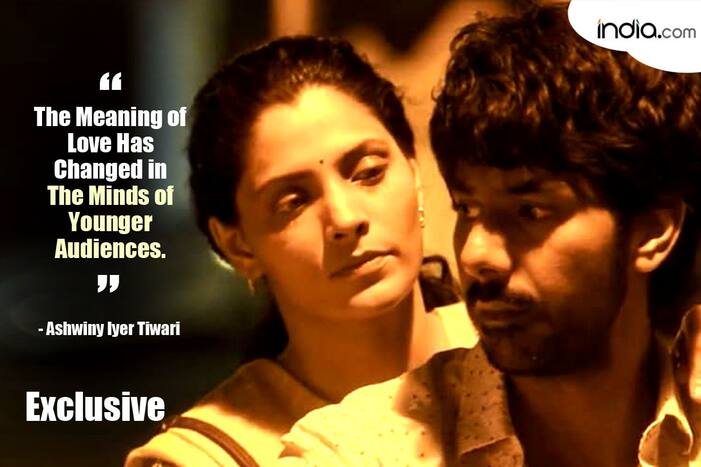 Ashwiny Iyer Tiwari on Faadu | Exclusive: Ashwiny Iyer Tiwari's OTT series Faadu is getting rave reviews for the depiction of romance with a hard-hitting theme. The filmmaker is known for her grounded storytelling in films like Nil Battey Sannata, Bareily Ki Barfi, and Panga. Ashwiny speaks in length with india.com about the changing pattern in the economics of filmmaking and how Rs 100 crore cannot be a benchmark for every film. She shares her views on society, the importance of girl child education, and how films can have an impact on people's thinking. The director gets candid on how the definition of love and people's priorities today have changed, especially post-pandemic. Ashwiny also reflects on today's parents being much more supportive of their children who want to separate from their spouses due to psychological and other issues. Excerpts:
What was so unique about Saumya Joshi's script that you decided to go ahead with this project?
This was a story I wanted to tell because it was at par with the younger generation of our country. A generation that thinks differently, who is fearless, who wants to do everything at the click of a button. Their idea of love is dreams, passion, and wanting everything fast. So, to explore this kind of life which talks about a young, restless mind for whom the meaning of love has changed as the years have passed by. Like in the 70s, it was different, and then from the 80s, 90s, and 2022-23, it has changed a lot. The meaning of love has changed in the minds of younger audiences, which is why I wanted to tell Faadu.
Faadu also highlights formal education, life in slums, aspirations, and dreams. You Have earlier made slice-of-life films on hard-hitting themes like Nil Battey Sannata and Panga. While directing Faadu or any other story, how do you bring your own social experiences?
I read a lot; I am pretty much an avid reader. I also travel a lot and I observe people. When I made Nil Battey Sannata, it was purely for a thing after I had done KBC and we had a campaign called Mubarak ho Ladki Hui Hai. At that point in time, I realized that education is a very important aspect to change the behaviour of people towards a girl and make her stronger in terms of herself. For me, Nil Battey Sannata was that. No matter who you are or where you come from, you have the right to dream. A driver's son doesn't need to be a driver, and a housemaid's daughter doesn't have to follow in her mother's footsteps. In Bareilly Ki Barfi, it was the whole relationship between the father and daughter that just came out and people started talking about it. A lot of girls spoke about how their fathers took care of them despite being so old. So, Panga happened and then my short film Ghar ki Murgi shows how a housemaker also has her own dreams and desires. We always take a homemaker for granted. We need to respect that even a housewife needs a little break.
Separation and break-ups are normalised in present-day society and pop culture. So, when you come up with a story about unconditional love, as a storyteller, how do you take up this challenge?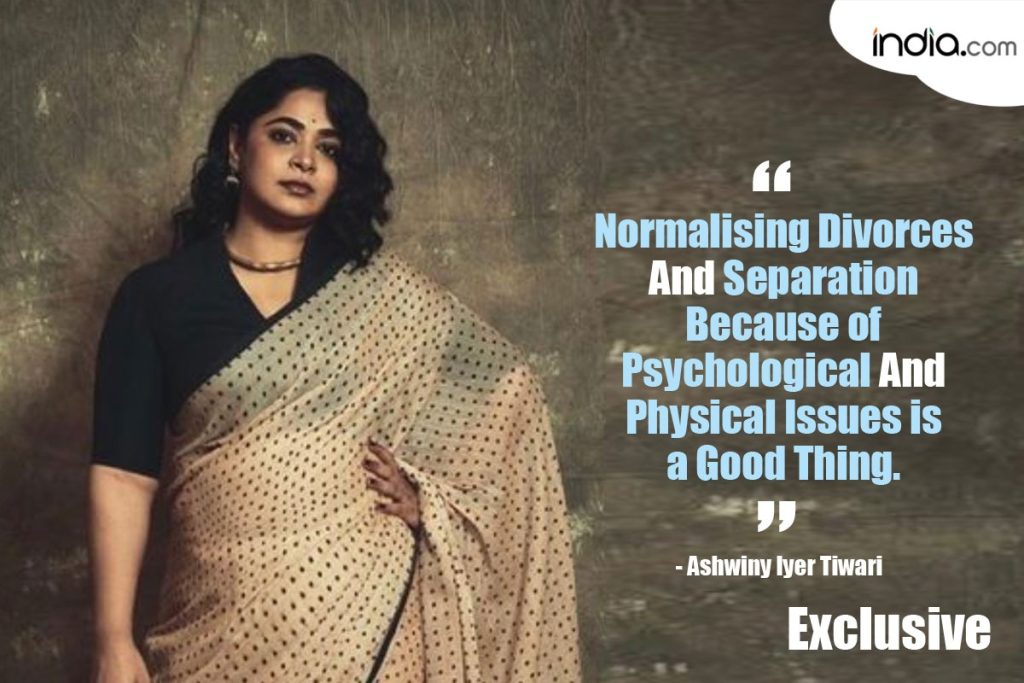 Normalising divorces, separation, and the idea that you are not getting along is also a very good thing. If you're separating and normalising it because of several psychological and physical issues, then I think it is a very important thing. I am also glad that now parents understand that. What we are talking about in Faadu is when you fall in love at a time, you don't think much about what will happen in the future. But right now, before falling in love, baad me kya hoga (what will happen next) is thought about. The fear of commitment is a huge thing, whereas earlier it was like 'let's fall in love, aage dekhte hain kya hoga (we'll see what happens in the future)'. Because everyone wanted to feel love and be a part of the process and then eventually marriage happens. But now it's not that. What you see in Faadu is reviving and relooking at the idea of love in the most simplistic way between a man and a woman who think differently. I'm just trying to show there ki ek slow-paced love ho sakta hain abhi ki fast paced zindagi me bhi (I'm just trying to show the possibility of slow-paced love in today's fast-paced life as well).
What did you find fascinating about the characters portrayed by Saiyami Kher and Pavail Gulati in Faadu?
I am very much drawn to Saiyami's character because money is important to me but not as important as leading a peaceful life. I like spending time with myself and doing my own thing. Money is not everything but is also something. Money gives you the basic things of what you want to achieve. But when it starts dominating you, then it's a problem. I like Pavail's never give up attitude. But I would never say that dialogue 'jisko aana hai upar to aa lega (whoever wants to climb up should do it on their own), I have climbed these 14 floors, so I'll think only about myself'. I don't think I could do that. But there are a whole lot of people who think that way.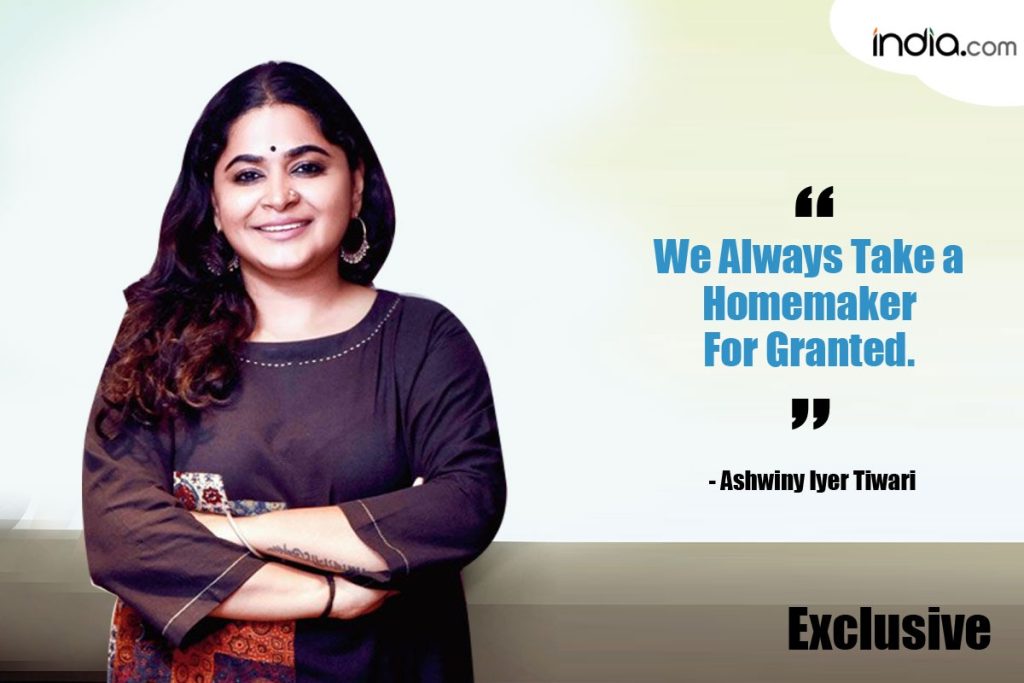 Do you think that the OTT space gives more leverage to filmmakers in terms of storytelling with more grounded and rooted characters?
OTT does give you leverage in terms of working with multiple characters and their stories also. So, apart from the main actors of the film you can play with other characters and their journey is also as important. The one thing that has happened is we see a lot of actors who may not have shined on the big screen, their talent is being recognized in the OTT space. There can be more rooted characters because you are not bound by the length of the story or cinematography. When you talk about rooted characters, there is a lot more to it. It's not about how you are saying, but what you are saying which makes a difference.
Given the present scenario of the Hindi film industry, where do you think introspection is required in terms of storytelling and business model?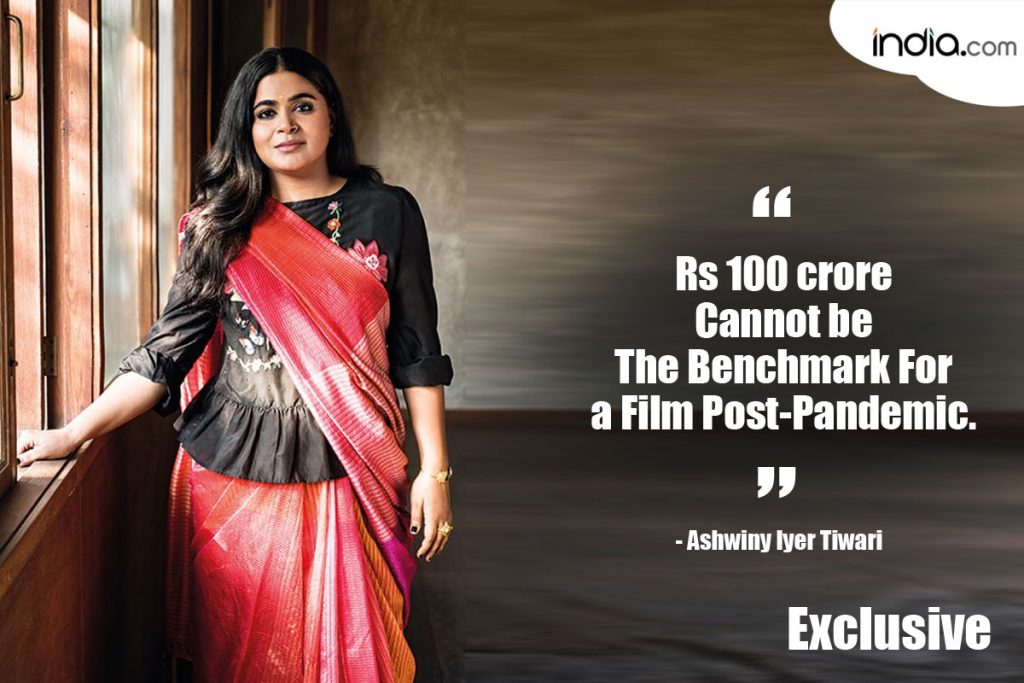 I am a producer also now; we have three films coming up through our production house. Every industry post-pandemic had to rethink how they are going to sell their brands. Whoever wants to tell the kind of stories they want; they will say that. But the difference is that what kind of economics they work around that story. Rs 100 crore cannot be the benchmark for a film post-pandemic as the environment has changed, and people's buying capacity has changed. I am not talking about cinema lovers who would go for the 10 am morning show. I am talking about the families and youngsters who get a certain amount of budget, and they need to clearly use their budget. When a film is made on a tangible budget and it does well, the box office collection is directly proportional to the budget of the film.
Faadu is streaming on Sony Liv and was released on December 9, 2022.
For more updates on Faadu and Ashwiny Iyer Tiwari, check out this space at India.com.
$(document).ready(function(){ $('#commentbtn').on("click",function(){ (function(d, s, id) { var js, fjs = d.getElementsByTagName(s)[0]; if (d.getElementById(id)) return; js = d.createElement(s); js.id = id; js.src = "//connect.facebook.net/en_US/all.js#xfbml=1&appId=178196885542208"; fjs.parentNode.insertBefore(js, fjs); }(document, 'script', 'facebook-jssdk'));
$(".cmntbox").toggle(); }); });
#Ashwiny #Iyer #Tiwari