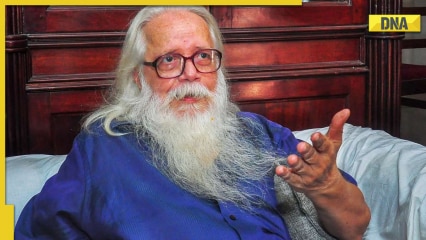 Years after the 1994 ISRO spying case made headlines, the Central Bureau of Intelligence (CBI) has said that the allegations of espionage filed against aerospace scientist Nambi Narayanan are false, and were part of a bigger "international conspiracy".

During a hearing at the Kerala High Court regarding the case, CBI said that the arrest of Nambi Narayanan in the espionage case of the Indian Space Research Organisation (ISRO) was illegal as the charges against him were fabricated, as per TOI reports.

Before his arrest, Narayanan was a prominent liquid propellant engine scientist at ISRO, India's space agency. He was arrested after he got framed in the spying case. CBI has also stated that it would release a case diary that would prove that Nambi's detention was part of an international conspiracy.

This comes as the Kerala High Court was hearing a plea regarding the anticipatory bail to those being investigated for the alleged frame-up of Nambi Narayanan in the 1994 ISRO espionage case, with CBI arguing against the granting of bail.

Nambi Narayanan, who was a famed ISRO scientist around two decades ago, was framed in a spying case against the space agency and was accused of selling the cryogenic engine technology of India to Pakistan through a Maldivian national.
Narayanan was cleared by the CBI court and the Supreme Court back in 1998, though he still had to spend around 50 days in jail with his ISRO colleague D Sasikumar and four others accused in the case.

The rocket scientist also wrote several books regarding the spying allegations faced by him, saying that the conspiracy hatched against him and ISRO was in collaboration with the Central Investigation Agency (CIA) of the US, which wanted to delay India's space research.
Nambi had also alleged that two officers from the Intelligence Bureau (IB) had urged him to name his ISRO boss in the case, and when he didn't comply, they tortured him inside the prison to the point of him collapsing and being hospitalized.

READ | Unseen video of R Madhavan watching Rocketry The Nambi Effect with Nambi Narayanan in Parliament goes viral
#Allegations #Nambi #Narayanan #false #part #international #conspiracy #CBI